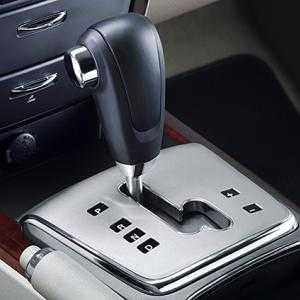 Welcome to Monarch Driving School automatic driving lessons in Liverpool.  Learning to drive in an automatic car is becoming increasingly popular amongst people of all ages. Approximately a quarter of new car sales in the UK are automatic, proving that automatic is a popular choice, even for those who have a manual driving licence.
With the government's deadline of 2035 for us to cease using petrol and diesel vehicles we will all be changing to electric vehicles over the coming years.  Electric cars are all automatic - so why not simply learn to drive in an automatic car and make learning to drive quicker, easier and cheaper!
Automatic Driving Lessons with Stephanie in the following area's of Liverpool:
Aintree
Fazakerley
Kirkby
Litherland
Netherton
Bootle
Walton
Kirkdale
Anfield
Orrel Park
Croxteth
West Derby
Norris Green
Automatic Driving Lessons with Stephanie in the following postcodes:
L4, L5, L9, L10, L11, L12, L13, L20, L21, L30, L32, L33
Automatic Driving Lessons with Stephanie from the following pick-up locations:
If you live outside of the above area's Stephanie is able to collect from one of the following locations. We will happily consider alternative pick-up locations that are within Stephanie's reach - please don't hesitate to make a request.
Childwall Fiveways
Sandhills Station
Great Homer Street Shops (Sainsburys)
Anfield Stadium
Why Choose Monarch Automatic Driving School Liverpool?
As a driving instructor there is no better feeling than being the one responsible for inspiring and teaching, and ultimately helping you to fulfil your ambition of being confident on the road and passing your driving test. At Monarch Automatic Driving School Liverpool we strive for the best customer service, teaching methods and overall learning experience for our students.
Monarch Driving School customers have long been telling us why they have chosen automatic driving lessons. Here are some of their most common reasons:
"I want to learn to drive quickly, without the fuss of the clutch and gears"
"I simply can't co-ordinate both feet and hands in a manual"
"I've tried manual driving lessons and I got frustrated when I kept stalling the car"
"I'm scared. I need to learn to drive but I've been putting it off for ages, perhaps learning in an automatic will be easier and I won't be as scared"
"I really don't care, so long as I'm driving ASAP then I don't care whether its manual or automatic - whichever is the quickest and easiest"
"I have a disability that prevents me from learning to drive in a manual car"
"I think that driving an automatic is safer as I won't be distracted by the clutch and by taking my hand off the steering wheel to change gear"
"English is my second language so automatic will be easier for me"
Yes, its true, learning to operate an automatic car is easier compared with a manual, coupled with your good attitude, willingness to learn and desire to be a safe driver your driving instructor will be on hand to guide you through this life changing process. Due to the car being easier to operate it is likely that you will need less driving lessons than if you were to learn in a manual car. Your driving instructor will always teach you as efficiently as possible, but your progress will also depend on your levels of commitment, nervousness, communication skills and determination.
How To Get In Touch
You can trust Monarch Driving School to deliver the best driving school services - Simply call or text Stephanie on 07730 161359 for automatic lessons or Mike on 07455 244224 for manual lessons. Alternatively you can email 

This email address is being protected from spambots. You need JavaScript enabled to view it.

 to enquire or book your first driving lesson.